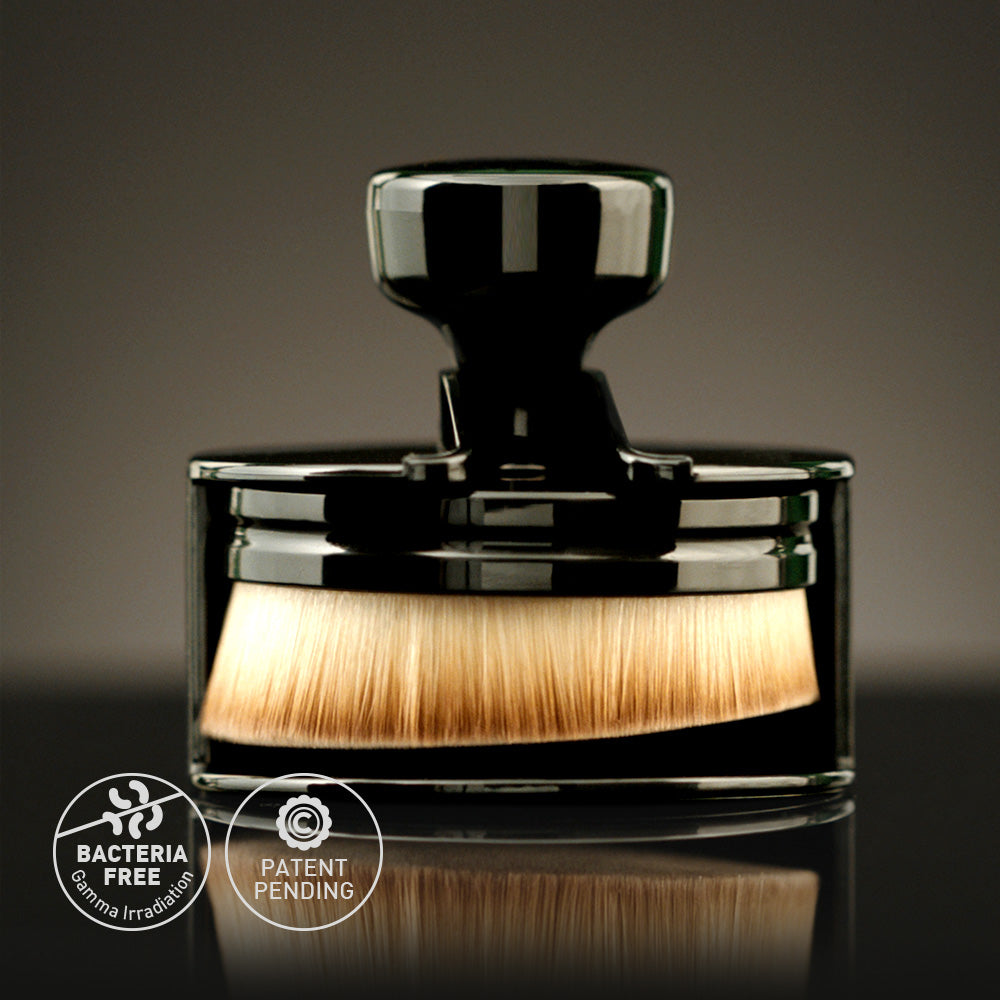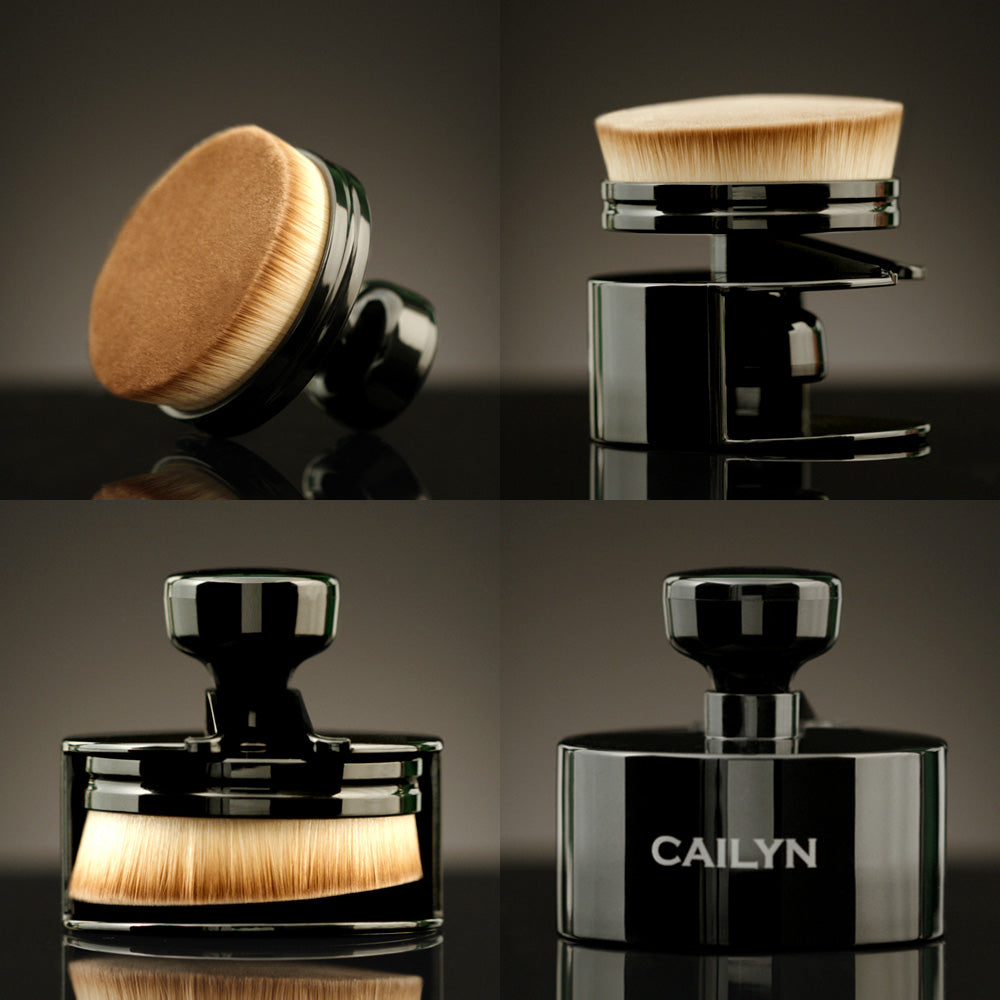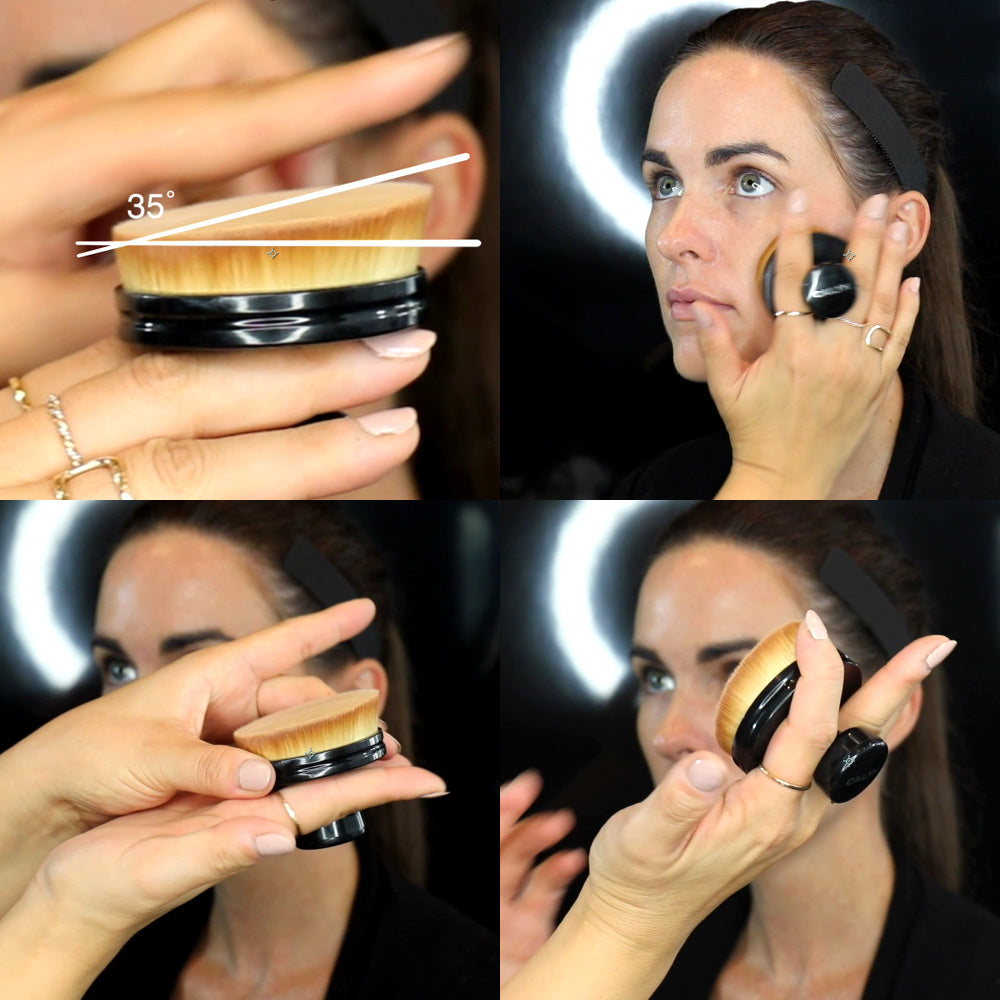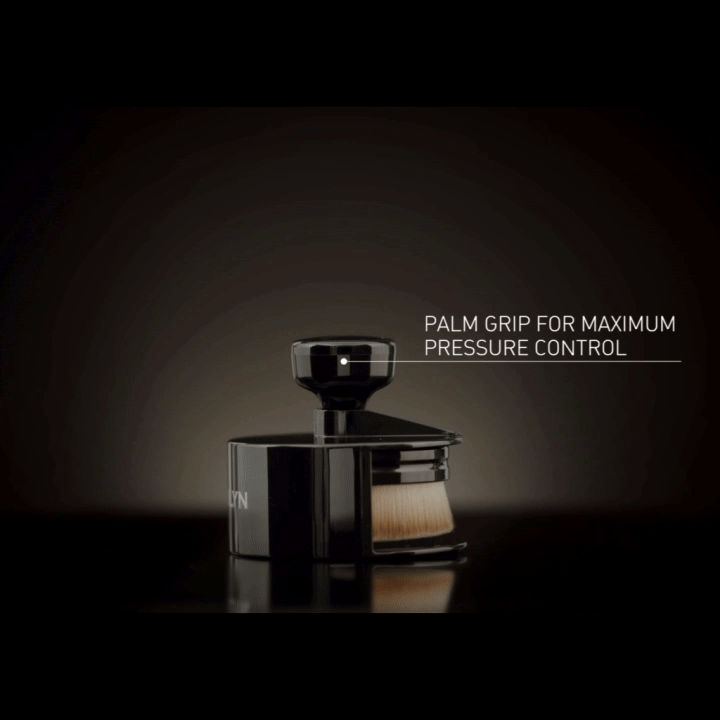 DETAIL
Brush up your beauty basic with CAILYN O! Circle Brush. Achieve fabulously flawless, airbrush finish in seconds with this innovative, time saving tool. This ingeniously designed beauty brush hosts over one million micro-fine, ultra-soft, beautifying bristles that will brush up your beauty basics effortlessly in one clean sweep. Ergonomic technology offers palm grip for maximum precision and control, while 35° angle reaches every corner of face including the hollow of eyes, side of the nose, and neck areas. With a sleek and sturdy storage case, CAILYN O! Circle Brush is perfect travel companion in every makeup bag.
BRUSH FEATURES
1. Brush head comprised of 1,254,400 micro-fine, soft, beautifying bristles.
2. Palm Grip for Maximum Pressure Control.
3. 35˚ Angle for Every Corner of the Face.
4. Perfect Storage Solution.

HOW TO USE

Apply liquid foundation, CC / BB cream, or foundation powder on skin. Gently blend the product with CAILYN O! Circle Brush in gentle, circular motion. Tilt the brush to utilize 35° angle to reach the hollow of eyes, side of the nose, and neck area.

TIP
Make sure to clean the brush for sanitation and to elongated brush life. Soak the brush head in CAILYN Pure Ease Brush cleaner for 3~5 minutes and rinse off with warm water. Let air dry. To prevent bacterial build-up, Use CAILYN Pure Ease Brush Shampoo for more invigorating deep cleansing. Soak the brush head with Brush Shampoo and rub against CAILYN Pure Ease Brush Cleansing Pad to remove all trace of makeup, dirt, oil, and other undesirables from delicate bristles.



MANUFACTURER: STW ENTERPRISE, INC.
MATERIAL: P.B.T, Nylon
MADE IN KOREA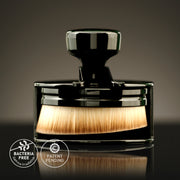 O! CIRCLE BRUSH