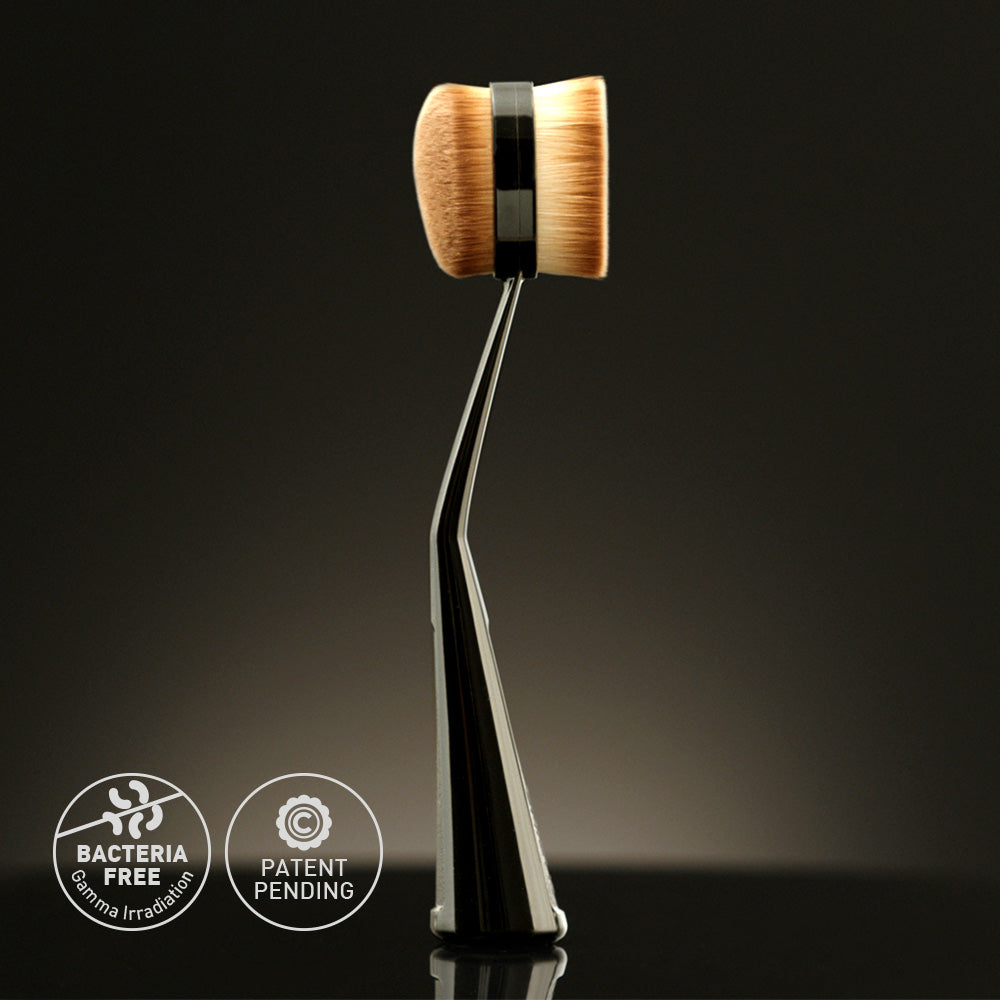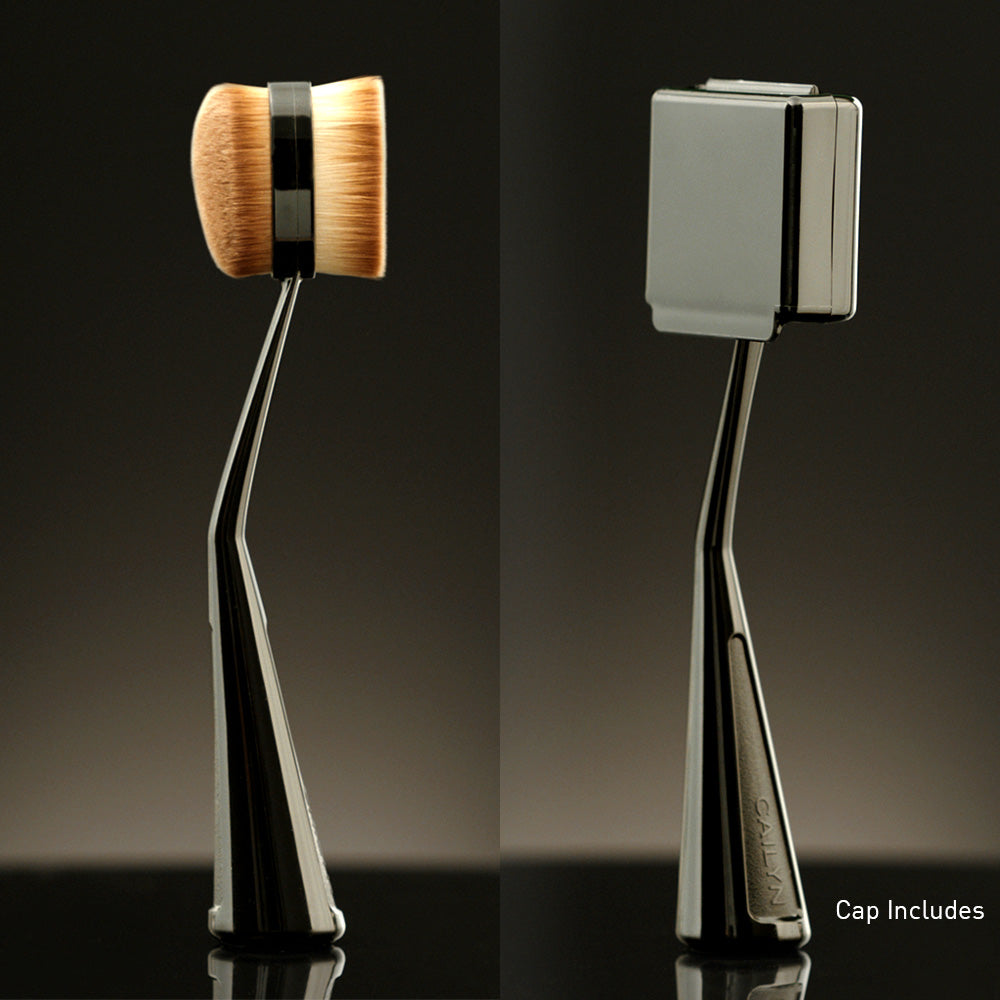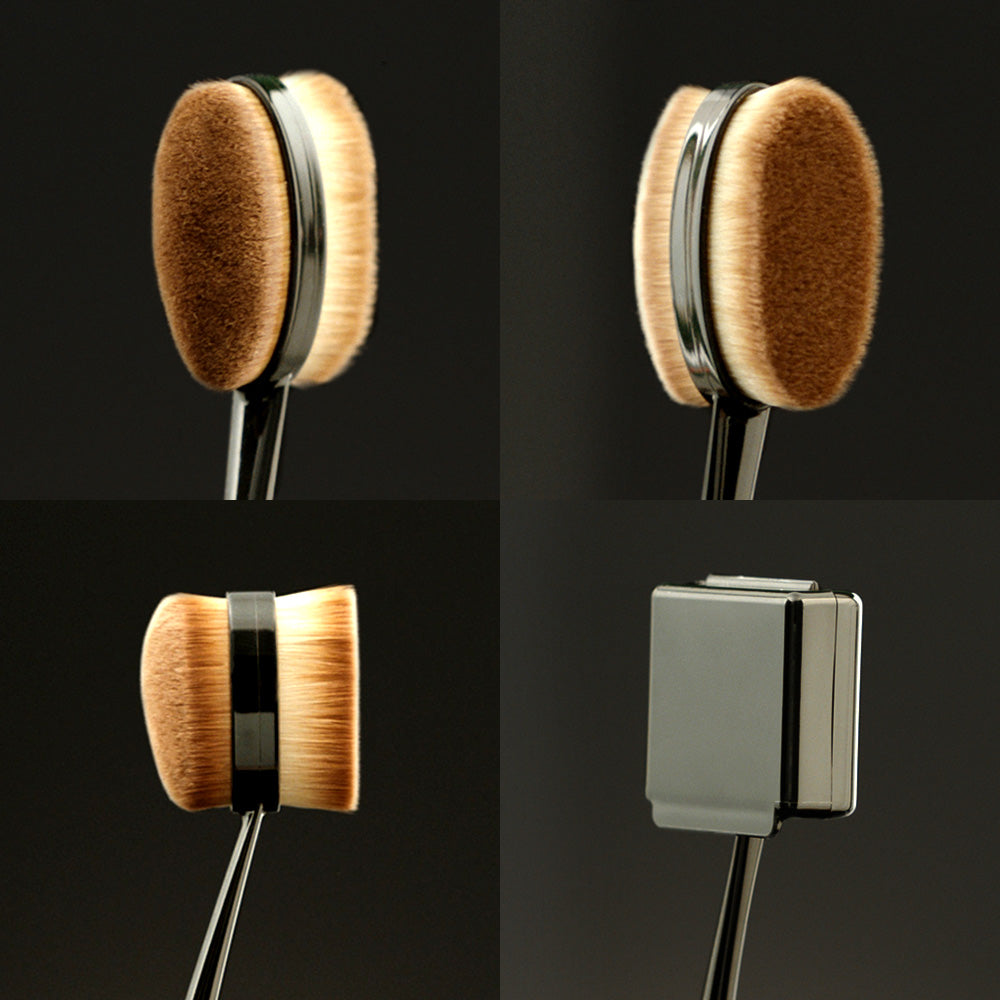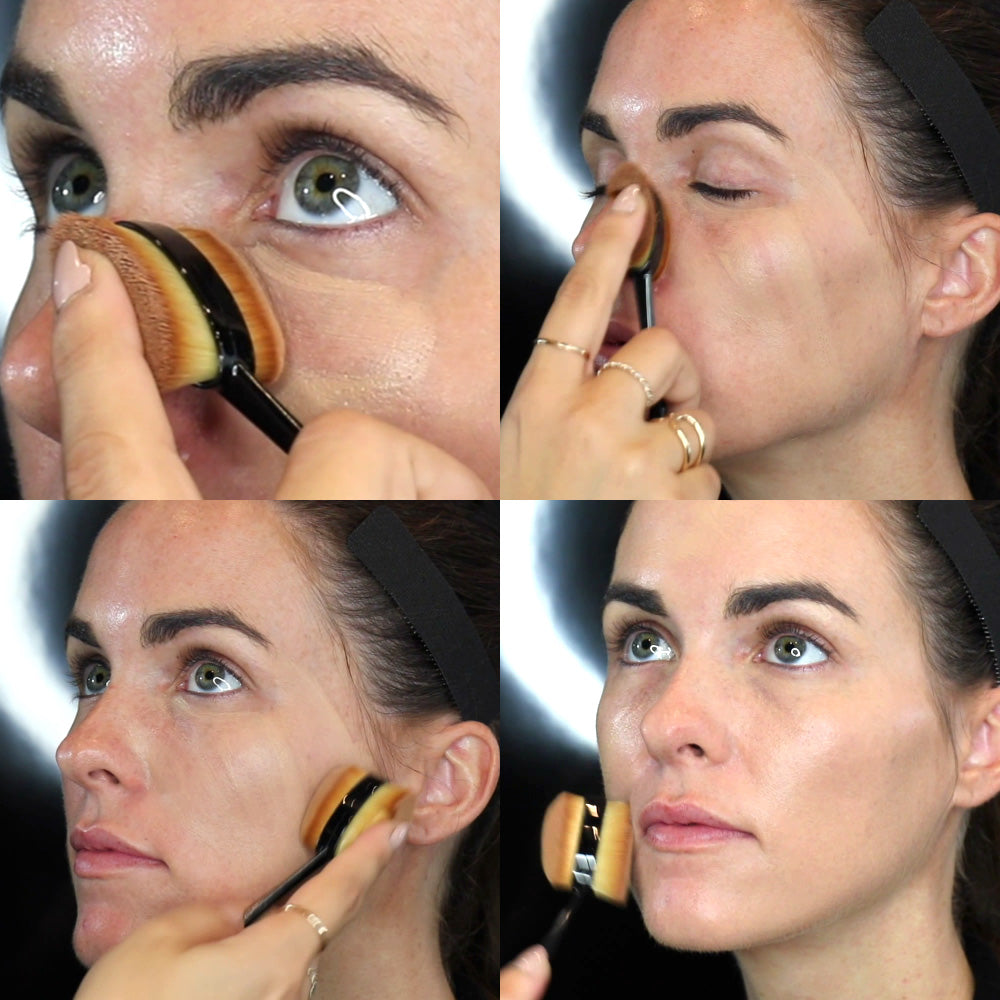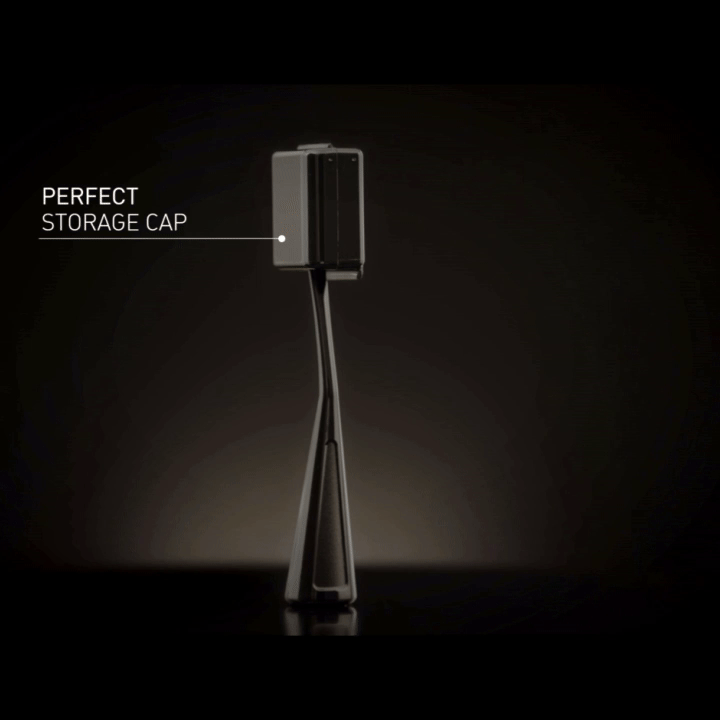 DETAIL
Unique dual-sided brush created for multi-functional, effortless application

Ergonomically-designed for effortless application, this dual-sided brush is constructed with the softest velvety bristles to apply and blend any make up product. CAILYN O! Wow Double Brush is a multi-functional cutting-edge face makeup brush design to easily apply and expertly blend for a flawless streak free makeup application. Oval side is designed to apply and blend foundation including hard-to-reach crevices around nose and eyes, while the flat side can be used to apply bronzer, blush or highlighter.
BRUSH FEATURES
1. Compatible with any type of foundation, BB Cream, powder, moisturizer, primer, blush and bronzer.
2. Densely packed ultra fine bristles deliver streak-free, flawless coverage.
3. Double sided brush offers multi-functional use.
4. Sturdy, tilted handle for precision and stability.
HOW TO USE

Release double-headed brush from cap. Using the oval side of the brush, apply foundation and blend. Using the straight flat side, contour with bronzer or apply blush or highlighter. Clean both brush head and place the cap back on the brush.

TIP
O! Wow Double Brush allows for more precision and control in areas around eyes, nose, and mouth. Perfect companion to any of foundations and mineral powders.
CLEANING DIRECTION
Soak the brush head in any brush cleaner for 3-5 minutes. Rinse off with warm water and squeeze out access water and let air dry.
MANUFACTURER: STW ENTERPRISE, INC.
MATERIAL: P.B.T, Nylon
DIMENSIONS: L 2.5" X W 1.5" X H 7.5"  2.2ozd
MADE IN KOREA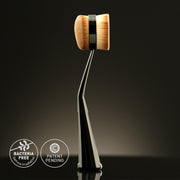 O! WOW DOUBLE BRUSH